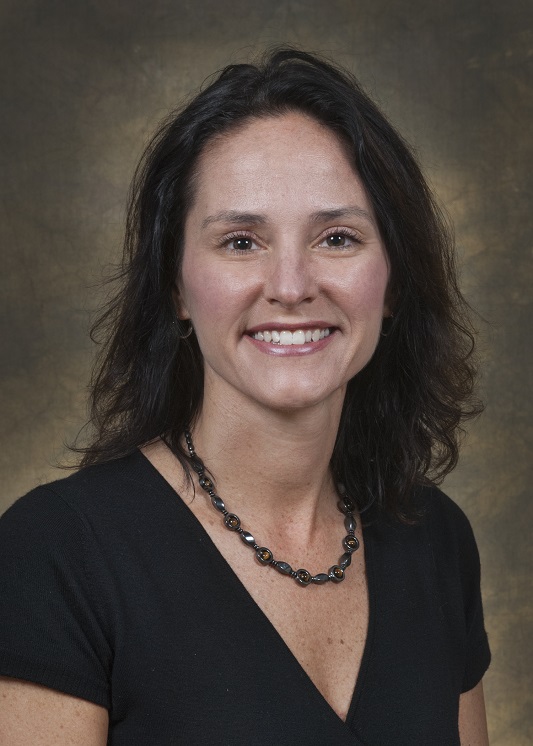 Alana Conti, PhD
Associate Professor, Research-Educator
(313) 576-3311
(313) 576-1112 (fax)
Narrative Bio
The Conti Laboratory studies the mechanisms of alcohol action in the traumatically-injured brain. Using rodent models, experiments are designed to examine ethanol action at the cellular level and to define the signaling pathways that mediate the synaptic response to ethanol. Additional studies are aimed to examine ethanol-related behaviors, such as binge consumption and withdrawal. Of particular interest are the proteins, adenylyl cyclase 1 and 8, which promote neuronal survival in the neonatal brain following ethanol treatment in a model of Fetal Alcohol Syndrome and mediate ethanol-induced neuroplasticity. Together, these studies will allow us to identify protein targets of alcohol and develop interventions for the alcohol-damaged brain.

Dr. Conti completed her doctoral degree in Neuroscience at the University of Pennsylvania and postdoctoral training at Washington University School of Medicine in St. Louis in the Department of Pediatrics. She is an active member of national and international neuroscience research societies, and is the author of numerous papers relating her research on ethanol action, antidepressant activity and trauma-induced neurodegeneration.

Her appointment as an associate professor in Pediatric Neurosurgery and Neurosurgery at Wayne State University fosters her interest in teaching graduate and medical students, residents and fellows.
Division
Research
Graduate
1997-2003
Ph.D., Neuroscience
University of Pennsylvania School of Medicine
Philadelphia, Pennsylvania
Undergraduate
1990-1991
B.S., Biology, honors
Wayne State University
Detroit, Michigan

1992-1995
B.S.E., Bioengineering
University of Pennsylvania
Philadelphia, Pennsylvania
1990
Valedictorian
Southfield Christian High School
Southfield, Michigan
1990
Madame Curie Science Award
Southfield Christian High School
Southfield, Michigan
1990-1994
Merit Scholarship
Wayne State University
Detroit, Michigan
1990-1991
Deans List
Wayne State University
Detroit, Michigan
1995
Bioengineering Senior Design Award Finalist
University of Pennsylvania
Philadelphia, Pennsylvania
1995, 1996
Poster / Travel Award Finalist
Neurotrauma Society
1999, 2002
Travel Fellowship
AccuScan
2001
Solomon Erulkar Travel Fellowship
Department of Pharmacology
University of Pennsylvania
Philadelphia, Pennsylvania
2003
Honors Elliot Stellar Postdoctoral Award
Philadelphia SFN Chapter
2003, 2004
NIDA Postdoctoral Fellowship
Department of Psychiatry
University of Pennsylvania
Philadelphia, Pennsylvania
2006-2008
NICHHD Postdoctoral Fellowship
Department of Developmental Biology
Washington University in St. Louis
St. Louis, Missouri
2008-2013
Mentored Research Scientist Development Award
 
Links of Interest
Prior Appointments
1994
Teaching Assistant
Department of Bioengineering
University of Pennsylvania
Philadelphia, Pennsylvania
1999, 2003
Teaching Assistant
Department of Biology
University of Pennsylvania Philadelphia, Pennsylvania
2008
Course Instructor
Department of Biology
Washington University in Saint Louis
St. Louis, Missouri
2008-2009
Course Instructor
Department of Biology
Maryville University
St. Louis, Missouri
2008-2009
Instructor
Department of Psychiatry
Washington University in St. Louis School of Medicine
St. Louis, Missouri
Publications