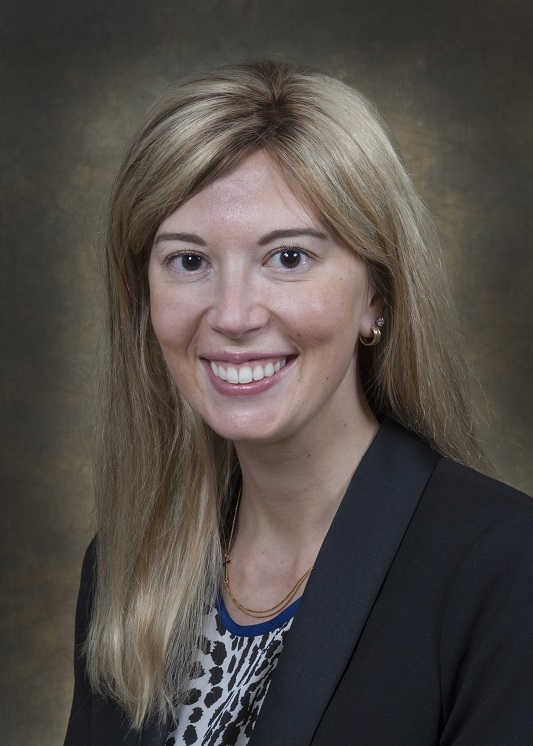 Catherine (Kate) Peterson MD
Narrative Bio
Originally from Chisinau, Moldova, Dr. Peterson grew up in Indiana and graduated from Purdue University School of Science with a BSc. degree (Honors) in biology with a minor in chemistry. She had an opportunity to participate in research involving glioblastoma stem cells while in college and it was at that time when her interests in neurosciences and neurosurgery had evolved. After graduating from Indiana University School of Medicine, Dr. Peterson began her neurosurgery residency at Wayne State. She is passionate about research and helping the underserved population.
In her spare time, she enjoys running, biking, volleyball, and acrylic painting.
Residency
2016-Present
Neurosurgery
Wayne State University School of Medicine
Detroit Medical Center
Detroit, Michigan
Medical
2012-2016
MD
Indiana University School of Medicine
Indianapolis, Indiana
Undergraduate
2008-2011
BS
Purdue School of Science, IUPUI
Indianapolis, Indiana
Publications
Kanakasabai S, Pestereva E, Chearwae W, Gupta SK, et al. (2012) PPAR gamma agonists promote oligodendrocyte differentiation of neural stem sells by modulating stemness and differentiation genes. PLoS ONE 7(11).

Kovanda T, Pestereva E, Lee A. (2016) Intrathecal baclofen pump migration into the peritoneal cavity: A case report. Anesth Pain Med 6(3): e33031.

Pestereva E, Kanakasabai S, and Bright JJ. (2012) PPAR gamma agonists regulate the expression of stemness and differentiation genes in brain tumor stem cells. Br J Cancer 106 (1702-1712).

White IK, Pestereva E, Shaikh KA, Fulkerson DH (2016) Transfer of children with isolated linear skull fractures: Is it worth the cost? J Neurosurg Pediatr 17(5):602-6.