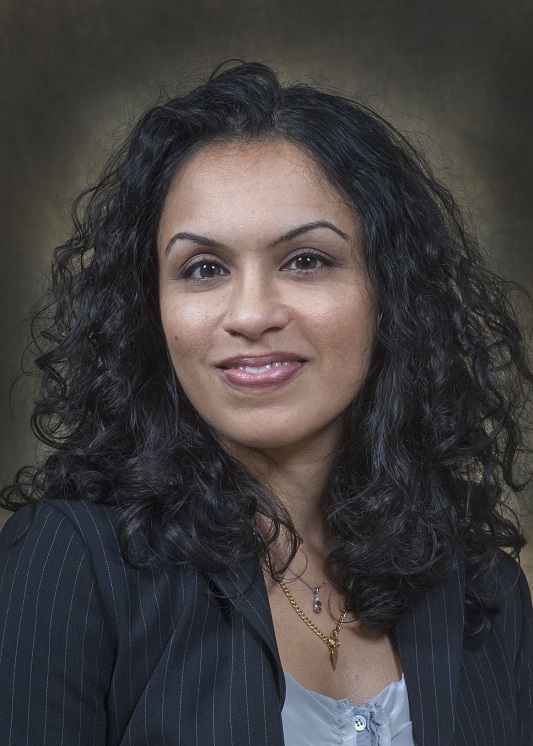 Associate Professor, Clinician-Educator
877-486-7978
(313) 745-4099 (fax)
Sandra Narayanan MD, FAHA, FANA, FSVIN
Narrative Bio
Dr. Sandra Narayanan is a graduate of the six-year Honors Program in Medicine at the University of Miami School of Medicine. She has completed a neurology residency at University of Miami/Jackson Memorial Hospital, a vascular neurology fellowship at Massachusetts General Hospital, and a three-year fellowship in diagnostic and interventional neuroradiology at Emory University Hospital in Atlanta. She also is a Fellow of the American Heart Association and the American Neurological Association.
During the course of her training, Dr. Narayanan has gained experience in the clinical evaluation and care of acute stroke patients and their rehabilitation, intensive care monitoring of neurological and neurosurgical patients, and the interpretation of a wide array of noninvasive neuroimaging.
Dr. Narayanan has further specialized in minimally invasive neuroendovascular procedures to coil intracranial aneurysms and treat acute stroke. Dr. Narayanan also embolizes arteriovenous malformations, fistulas, and tumors, and stent narrowed cranial/cervical vessels. She is skilled in performing diagnostic and interventional cerebral/spinal angiography in adult and pediatric patients alike.
Division
Clinical
Internships
2001-2002
University of Miami / Jackson Memorial Hospital
Miami, Florida
 
Residency
2002-2005
Neurology
University of Miami / Jackson Memorial Hospital
Miami, Florida
 
Fellowships
2005-2006
Vascular Neurology
Massachusetts General Hospital
Boston, Massachusetts
2006-2007
Diagnostic Neuroradiology
Emory University Hospital
Atlanta, Georgia
2007-2009
Interventional Neuroradiology
Emory University Hospital
Atlanta, Georgia
 
Medical
1997-2001
MD
University of Miami, School of Medicine
Miami, Florida
 
Undergraduate
1995-1997 BS, Biology, cum laude Six-Year Honors Program in Medicine
University of Miami Coral Gables, Florida
Awards & Honors
2005
Most Outstanding Research Award
University of Miami / Jackson Memorial Hospital
Miami, Florida
2005
Nominated for Florida Resident of the Year 
University of Miami / Jackson Memorial Hospital
Miami, Florida
 
Specialties
Interventional Neuroradiology, Vascular Neurology
Links of Interest
Dr. Narayanan was recently interviewed by the Detroit News, regarding stroke treatment. You may find this article here
Videos of Interest:
Hospital Affiliations
 Dr. Narayanan has privileges at the following hospitals:
Detroit Medical Center Hospitals:
Other Area Hospitals and Institutes:
Publications